1998
39 years old
I plunged back into work, doing great things in TV that I'm especially proud of. My finances were a complete mess, but I was still grimly holding on and devoted myself to paying down my debt.
In desperation, I realized that I could regain the equity I had in my car if I traded it in for a cheaper leased car. I had just read the book "Die Broke" that my Dad told me to read and it said that this was a good idea. Actually, it was a very expensive idea, but it reduced my debt to something a lot more manageable.
Towards the end of the year I felt financially sound enough to take a nice trip to a spa in New Mexico for my 40th birthday. I was feeling kind of sad about my life by now. It all seemed much more fragile and sick now that I'd had surgery.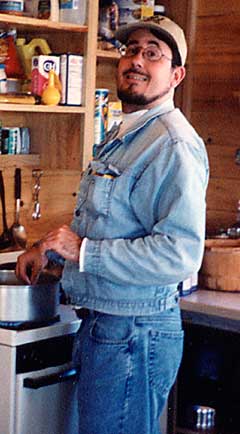 In Canada on vacation for a week with my Dad and nephew